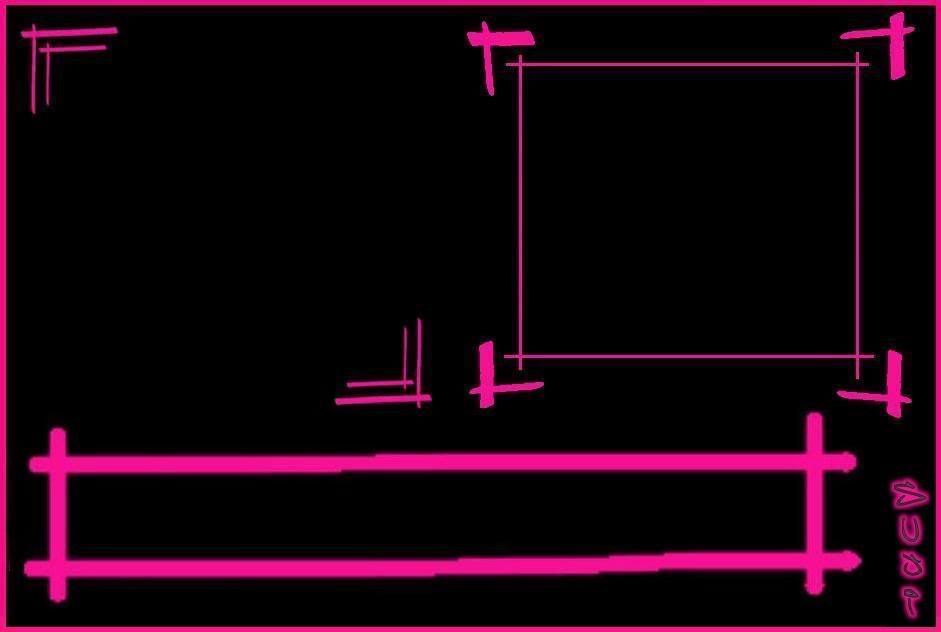 Thursday, November 25, 2004

ok! so i am back from the 3 day camp!!! SUPER FUN i tell u!!!!

we reached there at about 9 plus... my group members were afifah, ken, amsha(i really dun know how to spell his name), chui wen, fatimah, hua dong, shakira, andrea, hui lan, zulkhari, zulafiuq, hong wee and vinne.. and we were called BALLO..meaning bear in a jungle name...

our instructor was veron..short for veronica..she was soo cute and hyper...and we found out she was only 19!!

the frist thing we did was to play the ice breakers....then we came up with our cheers...

1st cheer:
the ET cheer..

we are baloo from jurongville
bom bom bom bom
come to sentosa to learn new skills
bom bom bom bom
hey hey baloo rocks
we are better form all of the rest....

2nd cheer:
yo baloo! go baloo!
prove it to them baloo!
yes baloo! now baloo!
you rock the world baloo!
goooooo!!! baloo!!!!!!!!!!!

3rd cheer:
i say baloo
u say ay, u sae ay, u say ay
i say baloo
u say bah, u say bah, u say bah
i say baloo u say ay
i say baloo u say bah
i say baloo u say ayyyybah!

4th cheer:
fight like a champion fight!fight!fight!
score like a champion score!score!score!
fight like a champion
score like a champion
everybody go fly kite
fly kite..fly kite..everybody go fly kite
later kena lighting stirke
nay nee nay nee boo boo!!!!

then we ha the amazing race where we had to slove the quiz and get the ans..and we had to go around the whole of sentosa to do the task..we only did 4 out of the 6 then the rest of the time we were juz crapping arong palawan!!
hhahah

after that we had our shower at palawan.. then the night confidenc walk at the dragons trail....
i was partnered with fifah....i was practically blind in there coz i cannot see well in the dark..so fifah soo poor thing like walking a blind through the trail...quite scary lah but ok!!

after that we were back at the dorm..had a debrife and went to sleep at 11....

i dun elaborate the second dae lah....juz sae wad we had....we had 5bx, the big event, rafting, campfire followed by kidnapped!! we had washup at 12 midnight..at palawan! then we went back to the camp site..

me, afifah, mel, kah soo, mr. tan w s and mr. tan jj talked, sang, and crapped til 3 am then went back to sleep til 7...

woke up and had refelction on palawan where we couldgo to any spot and think about ourself!!

after that we exchange emails with veron and it was time to leave camp!!!!!!

all in all it was super fun!! and i dun mind doing it again!!!!!!!!!!!!!!!!!!

tomolo is my birthdae and will be going to a chalet!!!

see ya!!!!

Chocoholic Babe signing off @ Thursday, November 25, 2004
Tuesday, November 16, 2004

ok this is dae two of diwali celebrations....which is on the saturdae.... many ppl turned up...my dads friends, bros friends, family friends, aunts and uncles, my cousins and many little ones....
we took many pictures and here are some of them...

starting with my mom and my brother.. haah my mom looks super sleepy.. thats coz! she is!! she woke up at 4 am in the morning to prepare all the yummy food!! poor thing rite!!!



my bro and mom!!!

No ppl!! this is not my boyfrend!! although my sis saes we look like bf and gf!! talk about gross!! he is my bro for gods sake!! hahaah.. i like the colour of the background..looks like a garden... except for that toopid ladder lah!!!



my bro and me!!!

my sis, being the person that she is, started to take her own pic.. the baju that she wore that dae was dame irritatting man!! coz there was this beads thingy hanging from her sides!! soo whenever she walks she makes alot of noise... but she look dame nice lah!! all girlie and all..ahahah



my sis, in her self obsess mood....

my family friends came to my house and they brought their childern along one of the is this guy, roshan!! he is dame cute and adorable!! he is not like other baby he goes to anyone and like me he love pooh!! dun u feel like pincing his cheeks!!



isn't he juz soooo cute!!!!

another child of theirs, nishna!! BOY can she talk!! she is sooo adorable!! very mature for a 4 year old!! haahah



chooo chweet!!!!!! hahahah

this is me with the adorable roshan!! i can't tell u enough of how cute he is!!!!



me with roshan.....

this in nickel..he was bored and he asked if he could paly SIMS on the laptop..so my bro had to sit with him in the room and paly with him when all of us were outside...then when my bro's friends arrived i had to take over..and he was asking me " why cannot murder the people ar?? can i frie the maid?? why when bathing time, i cannot see the ppl parts???" i was shocked i tell u!!!!



my bro with nickel, his adopted son..hahahah

this was acutally on the 3rd dae of the celebration...we were suppose to go to Kota Tinggi after my mom's friends had left, but only after my poor sis had dress up and did her make-up, did my dad find out that my bro did not get his passport extended...hahaha poor thing..
but my mom wanted to take pics of her in her baju so here they are..



the mangama couple....

isn't my mom juz soo sweet...looking al young and pretty!!!



my mom!! looking young!!!

in the night my sis was kinda bored so she decided to do henna on mine and my bro's hand..
she did a flowery design on mine and trible design..well sorta..haha on my bro's hand...
turned out quite nice la....


hands for bro and me!!!

well thats all for diwali lah......
hmmm tomlo got choir..dammit...

going to watch PD2 on thursdae with my sis and bro!!! yay finally!!!

see ya!!

Chocoholic Babe signing off @ Tuesday, November 16, 2004


ok.. so hello! is finally respecting me and my need to photolog...YAY! hahahaha...this is the actual diwali dae..woke up earli and did a wonderful rangoli with my sis and bro

here it is for your veiwing pleasure.....


beautiful ain't it..

every year my bro alway decorates the prayer room with flowers...this year is no different...and boy was he in the mood for decorating.... this was the pic before we hung a jasmine garland made by me!! yes me!! u got a problem with tat??!! haha


prayer room well decorated as ever!!

ok i am not so self obsess like my sis but i do like to thak pics soo here are a few of my faces for u to see....

hair and make-up done by my lovely sis of course!! she i a genius with make-up!!! haha went for threading the dae before..then when my sis was doing my make-up she said.."oi y ur eye brow one higher that the other..." i was like now then u notice ar..i saw it str8 away but did not want to sae anythin to the lady lah hahaah...



am i pretty or am i pretty?? hahaha

dunnoe why but for some reason..my sis is in a pink zone this year....her sari pink..her panjabi suit also pink...aiyo cannot tahan lah!!!

anyway we looked good lah!! in our own pinky and orangey way!! hahaha



my sis, pretty in pink, and me, pretty in orange, toothpaste ad laa..

ok now u get to se my bro...why is he laughing at me??? hmm... must be coz i trying to act cute laa hahahahah!! opps.... dunnoe why lah this year took alot of pic with my friends that this sign has stuck to me!! hahha cannot get rid of it... whenever i see someone taking a pic of me, my hand juz automatically does that sign..ahahha!!



haha me again with me bro... trying to act cute lah!

Chocoholic Babe signing off @ Tuesday, November 16, 2004
Sunday, November 14, 2004

hey ya'll!! diwali is finally over... sad but happy at the same time...hahhaa!!

bought two suits for diwali.. one was this orange thingy with beads and all that stuff the other was a sleevless one..... both are soo nice looking...hahaha..

on the eve of diwali me and my sis went down to the flower shop place where my sister's friend was having a henna booth...as aslwys we got ours done for free... but we had to wait till all the others have done theirs... i felt very soory for monica (thats her name..) so instead of having both sides of the hand done i did one on the top and the other on the bottom...after that i went home and was not much of a help to my mom coz of the henna on mt hands.. hahahah...

hang the lights and watched movies after movies that dae..and i slept at 3 am...hahah woke up around 9 or 10 not so sure..hey i was sleepy ok!!!! anywae luckily no one had arrived yet...i got ready and let my sis work her wonders on my hair and face!! and boy did she do a good job.. after that sis.bro and me made a rangoli (designs made out of colourerd rice) and it looked very nice...

then all the guest started coming one after another!!! my friends were the last guest for that dae... and they were the nosiest coz we were watching idol at the same time...

soo happy khoo is finally out of idol!! could not stand her any longer!!!!! seng huat would be crying right now coz he is crazy over her!! hahahahaah!! GOD KNOWS WHY??!

hello! is trying to be funny with me and it is not letting me post any of my pictures taken on diwali so i will post them later!! (i hope)

oh.. and by the way....

SELAMAT HARI RAYA TO ALL MY MUSLIM FRIENDS!!! LOVE U GUYS!!




Chocoholic Babe signing off @ Sunday, November 14, 2004
Friday, November 05, 2004

HOW CAN SINGAPORE CHOOSE A ENGLISH GERL WANNABE OVER THE GODDESS OF SOUL!!!! MY GOD!! I AM SUPER SHOCK AND ANGRY!!!! HAVE SINGAPORE GONE DEAF?? I REALLY THING THEY NEED TO CLEAN THEIR EARS AND VOTE PROPERLY.... AARRGGGHHH!!!! I CANNOT BELIVE IT!! HOW CAN LEANDREA BE VOTED OUT?? IS THERE NO MERCY?? THAT BLOODY KHOO MUST BE AND WILL BE OUT NEXT WEEK!!!

BOY AM I ANGRY!!!!!!! I THINK KHOO IS PAYING THE PPL MONEY TO VOTE FOR HER..HAHAHAHA

ok now that that i over...

going to malaysia truly asia tommorow...hehehe goin' to buy foooood, drinks for diwali, vcd!! and more vcd!!! muahahaahah!!!

oh yar forgot to mention...my dad bought a new car..some suzuki thingy.. looks quite small from the outside but actually quite big inside lah.. but it is a 5 - sitter car.... cannot sleep at the back alone like in the 7-sitter car!!! hahahahah but the aircon is quite cold so i can accept the car!!! hahahahhah

k lah thats so raven is going to be on in a couple of min....

ttfn
see ya!!!

Chocoholic Babe signing off @ Friday, November 05, 2004
Wednesday, November 03, 2004

FIRST OF ALL A BELATED BIRTHDAY WISH TO DENISE!!

HAPPY BIRTHDAY TO U..
HAPPY BIRTHDAY TO U..
HAPPY BIRTHDAY TO DENISE!!
HAPPY BIRTHDAY TO UUUU....

ooooOOoo nice effect!! hahahah ok lah i am still rottin at home!! i feel like going back to school coz i dun have a bloody thing to do..( but clean..shh..i dun wanna do no cleaning.. )

i want to go out wif ma friends.. well cant go out coz have no $$.. sad rite...

u see i dun even have things to write coz i have not been doing anything these few daes...

heres wad i do for the whole dae: 1) wake up and keep bed
2) brush teeth and wash face
3) breakfast
4) read book or watch tv
5) 1 pm watch opera!
6) 2 to 3 pm wacth sun tv dramas wif mom..
7) play the com or read book or watch tv
8) 5 pm comedies on ch 5
9) simpson at 6 pm and ch 18
10) go bath..
11) eat dinner
12) tv again
13) sleep around 12..
cycle is repeated!!

see wad i mean my whole day is being used up by the tv the book or the com.....and trust me it can get to u after a while... hahaahah

later i got a mission to do!! taadaa!! chop nuts!!! big yay for me!!! hahahaha

k lah opera is on i wanna go see!!!


Chocoholic Babe signing off @ Wednesday, November 03, 2004
My Profile
Name: sujtha, Suji, nair or kak su to fifi's lil sis! LOL
School: Secondary school student no more baby!
Age: 18 (26-11-89)*hint hint*
Horoscope: Sagi
Likes
Chocolate
Blueberry Cheesecake from coffeebean..can you say oolala..
Pooh
Soft toys
Hot pink
eyeliner
Green!
Nail art
Chunky chains and earrings
Into drum and guiter but dunnoe how to play it myself
R&B
Caps
Reading books
Singing
Dancing! N5!
Theater
Small kids are oh-so-cute!
English
Hates
Techno music!! Yucks.. no offence..
Smokers or the smell of smoke
PeoPLe WhO ALwaYZ tYPe LiKE tHIs
Posers
Anykind of bugs, flies or insects
Those who dont have the guts to face me, thus, talking behind my back
people who try to copy my way of speaking or dressing.. i am watching YOU!
Not fond of cats and dogs.. (long story)
[pet lovers: don't hate me..]
Wishlist
New handphone
The nail art set in IMM
Adidas jacket
Puma bag
More jeans and tops
To get the shades and pumps i want!! LOL!!

Create your own Friend Test here
Past
May 2004
June 2004
August 2004
September 2004
October 2004
November 2004
December 2004
January 2005
February 2005
April 2005
May 2005
June 2005
July 2005
August 2005
September 2005
October 2005
November 2005
December 2005
January 2006
February 2006
March 2006
April 2006
May 2006
June 2006
July 2006
August 2006
September 2006
October 2006
November 2006
December 2006
January 2007
February 2007
March 2007
April 2007
May 2007
June 2007
Credits
Priscilla
Blogger
Photobucket