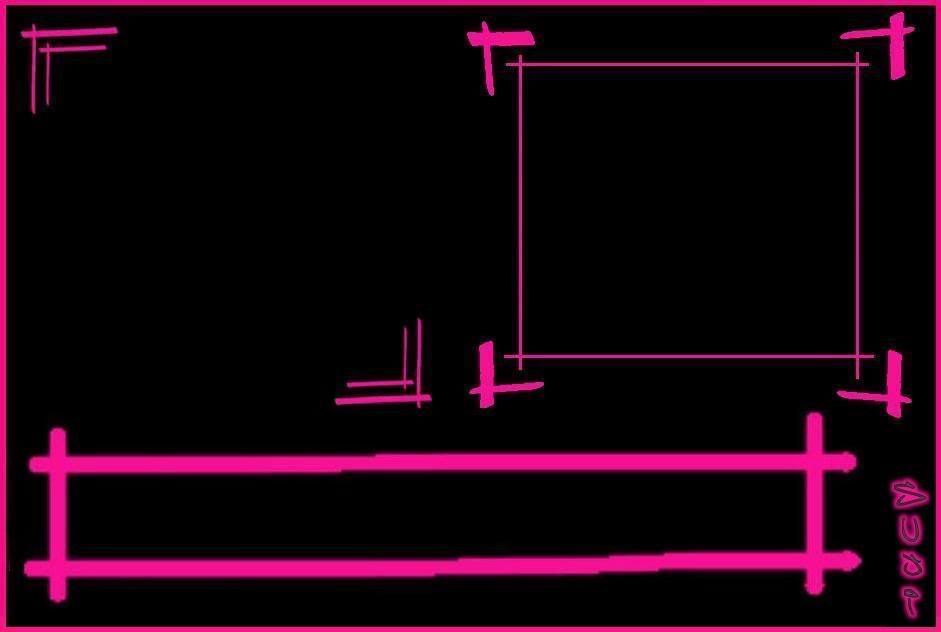 Saturday, July 30, 2005

*sobs sobs*.. just found out that my handphone can't give out any ringtones..coz it fell down two time in a row on thurs... sigh... nvm.. will try to go to the hp repair shop on mon which is near my school.. see if they can do anything about it... But it makes no diff coz my hp is always on silent..so now you people know why i always dont pick up my hp..muahaahha...

ok so like wadava lah.... had tamil perlim oral on thur ok lah.. i passed... but i can like do sooo much better... trying to focus on my three top subjects at the moment.. eng, tamil and F&N.. i know its not good to do that but i have/need and want to go to sec 5... but i am also trying my best in my other subjects too lah.. haiz...*cross fingers*

pris i am sorry... how to have a whole entry bout u.. u tell me.. ok pris is my good friend..sat with me in sec2.. she was in the same class as me is sec 1, 2 and now sec 4.. she can be really lame... and i mean really... thus, we get along pretty well lol...... Happy anot pris...one whole paragraph on you... bah...

now then i realize that whenever i am with my group of indian friends.. i tend to slack.. and my grades goes down.. so i am trying to not be with them that much...sorry guys.. still love you lot though... i will still be there for you all..

wokay... nothing to type anymore....
37 more days to 'N' level
12 more days to prelims...
this sucks...
Chocoholic Babe signing off @ Saturday, July 30, 2005
Wednesday, July 27, 2005

i am here to make a quick update.. just to please yi wen and prix... Are you all happy now....

have been really busy with my food and nutrition course work and all.. and i have been really sleepy and zoned out for a few days.. thats why i have not been updating..

i just found out today that all the research i have been doing so far..(which is ALOT).. is all just crap... i have been writing bullshit for it.. and i have to do it all over again from the start.. oh oh.. and the best part is... the dateline is like THIS FREAKING FRIDAY... i so do not need to tell you how i feel right now..

looks like i wont be getting enough sleep..well if i can be awake that is... tamil oral sucked..coz it ended like soo fast... its like they were chasing us away or sumthing... having the bloody flu again... dammit..

life sucks for my at the moment... the stress is finally hitting home.. i dun think i will be updating for awhile....

maybe i will put up an entry that i have be longing to put up next time..

till then.
love yall..but not the stress.....
stress..i hate u...
Chocoholic Babe signing off @ Wednesday, July 27, 2005
Wednesday, July 20, 2005

ok so on monday we had our 'N' level food and nutrition cook out.... i was sooo stressed out the day before that i could not even eat or sleep.. to make things worst my 'wisdom' tooth was growing and it was oh- so painful i onli managed to sleep at 5 in the morning...lol.. all things were shitty in the beginning..coz the teachers did not care one bit that most of our ingredients were not there.. they were al soo boh chap.... anyhoo manage to finish my cookout by the end of the day and here is how it turned out.... the chapattis were toooo hard... lol



my cookout

came to school quite early and was deleting some of the pics then val came to class and started taking pics of all of us.. this smile was done in pain....



it's was all yi wen's doing..

ok... so as you would have seen in the first pic there were jasmine flower around the place.. well i brought back all of them coz i did not want to waste it.. so.. my sis saw the jasmine flowers and got all excited.. my bro too.. and all of a sudden i became a scapegoat for my sis to practice makeup on.. and my bro was all like "oooo u should make her wear the sari malyalam style..tie the hair in a bun to the side... wrap the bun with jasmine flowers.." and i was too weak to do anything coz of the aching pain in my tooth.. so here i was standing at a coner to pose for pictures...



light up your life...

this was all done in pain... the smile is all fake!!!! but i like this pic below.... wad do you think?



oomana ponnu

they even made me go outside to pose with the plant.. i was soo worride that the neighbour would get scared....lol



black and white

i also like this pic above....

ok thats about it...ma tooth is still pain but i love the panadol coz it helps with the pain...lol!!!
anyone have panadol feel free to give it to me.. i am running out of it..lol

love ya
take care...
Chocoholic Babe signing off @ Wednesday, July 20, 2005
Friday, July 15, 2005

Hey there!!!

First of all i wanna thank my darling pris for making a new layout for me.. she had to be sooooo calm with me.. trying hard to explain all the things out for me...even thought i still don't get it..muahahahaah.... love ya babe!!!!

how do u like my new layout?? hahaha... ok soo.. today went to school did the usual... went to com lab for f&n only to stay there listening to tamil songs haha..shh.. even mrs philip(my bubbly f&n teacher) was listening to it.. had geo and maths blah blah blah... after recess was english..so much fun well for the four of us lah(val, pris,rinah and me).. Last two periods were free for me.. so me and cruz went to the f&n room to use the teacher's coms.. was partly doing my project, partly chatting with burr on the net coz that ass did not come to sch and partly listening to the remix that cruz dl..

after school came home right away.. thought i would be going to the lib with fifi they all but they are prob having their 'O' level LC riiiiight bout now.. so if they plan to go they will call me..

and now i am stuck at home waiting for my uncle and his friend to come home so that i can open the door for him..sheesh....

on the bright side...... I LOVE MY BLOG!!!!!!!!!!!!!!!!!!!!!!!!! and I LOVE PRIS FOR DOING IT FOR ME!!!!
muackzzzz
k til here...
take care..
oh yar p/s: my eyes are much better now.. (for those who care lah)
Chocoholic Babe signing off @ Friday, July 15, 2005
Wednesday, July 13, 2005

Its now 9.34 on a wednesday and i am at home.. for wad? coz i have these huge swollen thingy below my eyes... it looks like eyebags only way bigger and oh-so painful..

went to the docs yesterday and they gave me one days' MC today i woke up feelin like crap but decided to go to school.. when i was about to pack my bag i could not take it anymore.. so called my mom to tell i'm going to school today..

i think i look like an alien (well if i was green in colour lah..) but you know wad i mean...don't you?

lol.... anyhoo.. my eyes are still in pain.. woke up, tidy up the table, put all the cups in the sink, did all the beds and went to the market to take the chicken and veggies from my maid.. and now i am here trying to do my course work while listening to some arabic song..(which can be quite peachful even if u don't know a thing they are singing about)...

k lah this entry is just for me to complain bout my eyes.. so to all the poor souls out there who happen to read this i am soory for wasting ur time..lol..muahahahahaah!!!

love ya...
oh oh its now 9 43...lol
i am sooo loopy rite now....bah...
Chocoholic Babe signing off @ Wednesday, July 13, 2005
My Profile
Name: sujtha, Suji, nair or kak su to fifi's lil sis! LOL
School: Secondary school student no more baby!
Age: 18 (26-11-89)*hint hint*
Horoscope: Sagi
Likes
Chocolate
Blueberry Cheesecake from coffeebean..can you say oolala..
Pooh
Soft toys
Hot pink
eyeliner
Green!
Nail art
Chunky chains and earrings
Into drum and guiter but dunnoe how to play it myself
R&B
Caps
Reading books
Singing
Dancing! N5!
Theater
Small kids are oh-so-cute!
English
Hates
Techno music!! Yucks.. no offence..
Smokers or the smell of smoke
PeoPLe WhO ALwaYZ tYPe LiKE tHIs
Posers
Anykind of bugs, flies or insects
Those who dont have the guts to face me, thus, talking behind my back
people who try to copy my way of speaking or dressing.. i am watching YOU!
Not fond of cats and dogs.. (long story)
[pet lovers: don't hate me..]
Wishlist
New handphone
The nail art set in IMM
Adidas jacket
Puma bag
More jeans and tops
To get the shades and pumps i want!! LOL!!

Create your own Friend Test here
Past
May 2004
June 2004
August 2004
September 2004
October 2004
November 2004
December 2004
January 2005
February 2005
April 2005
May 2005
June 2005
July 2005
August 2005
September 2005
October 2005
November 2005
December 2005
January 2006
February 2006
March 2006
April 2006
May 2006
June 2006
July 2006
August 2006
September 2006
October 2006
November 2006
December 2006
January 2007
February 2007
March 2007
April 2007
May 2007
June 2007
Credits
Priscilla
Blogger
Photobucket