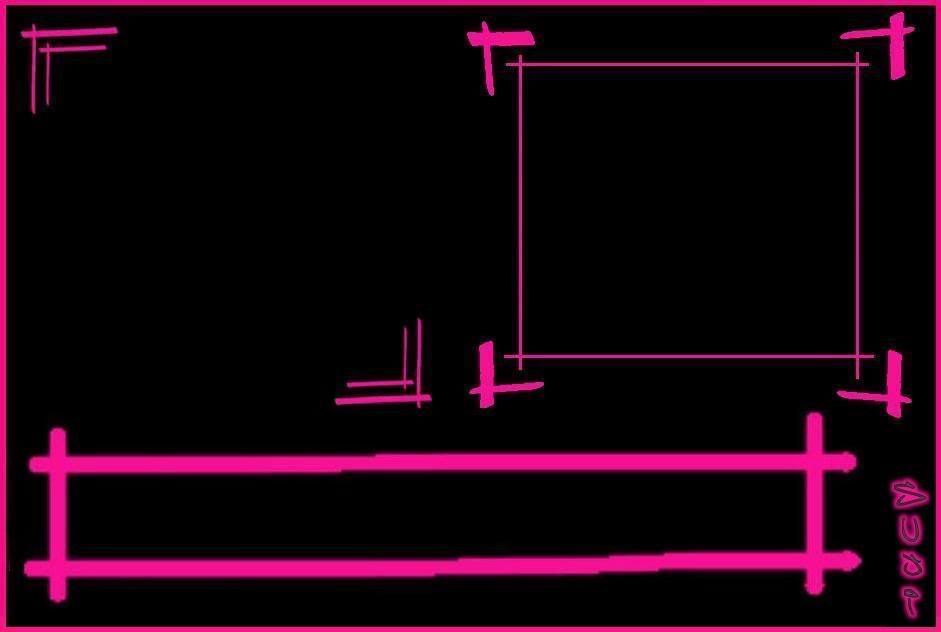 Wednesday, December 21, 2005

Never update str8 away.. ma bad.. Am feeling really sleepy this few days.. have been waking up at 7am for 3 whole days... thanks to the bloody choir practice....

*clears throat* I PASSED MY 'N' LEVELS!!! i got 8 points.. not what i expected but at least i got through.... was crying way before i went up to the hall.. thanks to my mom.. once i heard her voice i broke down.. i know i could not dissapoint her anymore.. had to prove that i too can be like my sis and bro.. even though i need more time..

to my bitch (shabir): dont you dare not talk to us cos you wont be in sec 5.. you are still taking the same thing as us only in private.. we will always be together no matter what.. remember you promised me ok va? the SAPPIFIED will always stick together... dont you dare fade away from us.. coz you are never going to fade from our hearts...

to the historian (ivan): i still cannot get over the fact that i wont see you behind me in class next year... you were the only one who got my sarcasim in class.. i will miss your speeches on politics and the goverment even though it gets boring after awhile.... i can see you as the next Minister of Education in the future... this is not a joke....

to fishball (simi): you might be leaving us for aussie.. but dont you dare come back and talk to us in that bloody slang.. we will personally come to your house and kick your ass... hopefully i dont see you with rainbow coloured hair when you eventually come back.. and when you do come back.. come back bearing many many gifts for us ok? hehehe *blush* you know i love you.... and i know you love me too lol.. going to bring a tissue box for us on friday ok?

to the rest: i love you.. please keep in contact.. coz i never want to loose such a wonderful bunch of goons!! love you guys.. leave your email add on the taggie k...

much love
suji..
take care..
Chocoholic Babe signing off @ Wednesday, December 21, 2005
Sunday, December 18, 2005

Ok it's now 11.45pm.. 14hrs and 15 mins to getting my results... Can cry can?!?!?...

*move your body girl* Oops..listening to the radio.... not enough that i have to go and collect my results tomm.. i need to go to the freaking choir practice!! Oh GOD!! Must i really..... but what to do? could not say no to afifah.. Dammit...

it's now 11.48pm!!! (ok this is dumb i know..)


can one of you bring a tissue box to school tomm? on top of all this fiza wants to come with us? like more pressure.... and my siblings were like " oh hor... tomm your results...oh hor!!"

WHAT THE HELL RIGHT!!!

shit! Shit! SHIT!!!!!!!!!!

dammit... i am scared!!! like freakingly freaked out scared!! you don't understand....

aaaRRRRRRRRRRRRRR!!!!!!!!!!!

must it be tomm.. i dont want any of this to change.. i dont want what i have now to ever change... can someone please play the repeat button.... damn...

11.53pm!!!!!

to Mr.Nightmare Man... please dont disturb me tonight ok? i don't want to see myself crying with a paper in my hand.. or i dont want to see me holding a paper slip with the number 13 on it!!!! NO MORE i tell you.. NO MORE..... i cannot handle it!!!!!!!!!!!

good luck ya'll..

take care..
see ya'll tomm i guess..
suji
Chocoholic Babe signing off @ Sunday, December 18, 2005
Thursday, December 15, 2005

Ok.. so i know i am a lousy blogger... have not been blogging for quite a while.. but I'm here now so be happy!

ok let's see.... what happened so far....

1) bro went to NS already. he is now Big, Black and Bald..lol we have the 3 R's now we have the 3 B's! but i really miss him though.. he is the one i can be really lame with.. and he is equally lame in return. Miss watching the simpsons and Nanny with him. which is like our daily thing to do! anyhoo he is coming back tomorrow after 2 weeks!! so yay!!!

2) went to batam after sending bro off. went to this resort called KTM. So-so only lah.. it was like a cabin but with like two bedrooms.. so i had a whole room to myself.. but it was quite creepy lah.. so i had to keep the tele and light on.

The frist day we reached there around 5 in the evening.. so we just unpacked our clothes and just rested.. i was in my own room reading my book.. then we were called down to hjave our dinner.. all this was paid by my dad's friend! so we had a very yummy dinner but most of it was seafood which i cannot eat.. so the uncle was soo sweet ordered for my chicken!! lol... then at night.. when i was going to sleep.. out of no-where this bigass wind came.. soo strong i tell you.. it was because the tide was rising.. oh did i tell you i was just besid ethe sea? lol... so nice the view..

Second day.. we had breakfast then we had the tour... bought some yummy crackers, some funny looking fruits, we went to this CK boutique and i bought a polo tee.. then we went to this super huige plaza.. but i onli bought a pair of sandles.. was not really in a shopping mood.. after that we had another seafood dinner in the resort.. and we went for a walk and saw lots of fishermen fishing.. it was fun!

the last day... had breakie as normal... then sat down at the beach chairs and just talked bout stuff... in the afternoon got all packed up.. then we went to this bah ku teh shop.. even though i dont really like to eat bah ku teh.. it was kinda nice.. after that went back to the resort, took our things and headed for the ferry terminal...

3) sis came back from aussie bearing lots og stuff!! Chocolates, Candies, Sweets, Caps,Bags,Clothes!! and shoes!!!!

4) my uncle for Malaysia came to visit with his family.... my two cousins are so adorable!! so chubby!! brought them around.. went to orchard, jp lib, went for many walks, even went to night safari ytd!! took loads of pics... this is the first time i have taken this many taxi's in like 1 week!!!lol... and i gained my love for Tom & Jerry once again! Played soo many games with them even though i felt abit dumb... but it's all good....

5) went to orchard point to see the anugera fanalist!! FAUZY!!!!!!!!!!! he is just so cute!! AAAAAaaaaaaaa!!!

ok that bout it.....

what i am looking forward to:

1) 16 of dec!!(which is like tomm) Bro coming home

2) 25 of dec!! Joy's christmas party!! woohoo!!!

3) 30 of dec!! Choir's Eng of Year gathering!

what i am not looking for:

1) 19 of dec!! doom date!! N'level result's day!!! nooooo

2) 18 of dec!! bro leaving to go back to NS....

3) 23 of dec!! have to send simi off to aussie... going to the airport with a box of tissuse!! going to miss that sappi jeet kaur sooooo much!!!!!

hey christmas is coming....lol..

few things to make me happy with:

1) Motorola razr in pink!! so cute! i want!! *puppy dog eyes*

2) Sony cyber-shot DSC-T5 in vibrant Red! $699!! lol... a girl can dream can't she!

3) Adidas bigass bowling bag in white and green!!

4) If no adidas never mind.. any bigass bowling bag in white and green will do.hahaha

5) This nail art combo i saw in IMM just now. It comes with a sample plate, one scraper, one stamp and two colours for only $19!! its a steal!!!!! *looks at you all with chinese anime eyes*

ok ok... wow this is quite long ar.. compensate from all the lost blogging time!! lol

have fun you guys!! see you real soon!! have to go out for lunch.. soeul garden?? lol.. tell me ok?!?

take care!!
Chocoholic Babe signing off @ Thursday, December 15, 2005
My Profile
Name: sujtha, Suji, nair or kak su to fifi's lil sis! LOL
School: Secondary school student no more baby!
Age: 18 (26-11-89)*hint hint*
Horoscope: Sagi
Likes
Chocolate
Blueberry Cheesecake from coffeebean..can you say oolala..
Pooh
Soft toys
Hot pink
eyeliner
Green!
Nail art
Chunky chains and earrings
Into drum and guiter but dunnoe how to play it myself
R&B
Caps
Reading books
Singing
Dancing! N5!
Theater
Small kids are oh-so-cute!
English
Hates
Techno music!! Yucks.. no offence..
Smokers or the smell of smoke
PeoPLe WhO ALwaYZ tYPe LiKE tHIs
Posers
Anykind of bugs, flies or insects
Those who dont have the guts to face me, thus, talking behind my back
people who try to copy my way of speaking or dressing.. i am watching YOU!
Not fond of cats and dogs.. (long story)
[pet lovers: don't hate me..]
Wishlist
New handphone
The nail art set in IMM
Adidas jacket
Puma bag
More jeans and tops
To get the shades and pumps i want!! LOL!!

Create your own Friend Test here
Past
May 2004
June 2004
August 2004
September 2004
October 2004
November 2004
December 2004
January 2005
February 2005
April 2005
May 2005
June 2005
July 2005
August 2005
September 2005
October 2005
November 2005
December 2005
January 2006
February 2006
March 2006
April 2006
May 2006
June 2006
July 2006
August 2006
September 2006
October 2006
November 2006
December 2006
January 2007
February 2007
March 2007
April 2007
May 2007
June 2007
Credits
Priscilla
Blogger
Photobucket