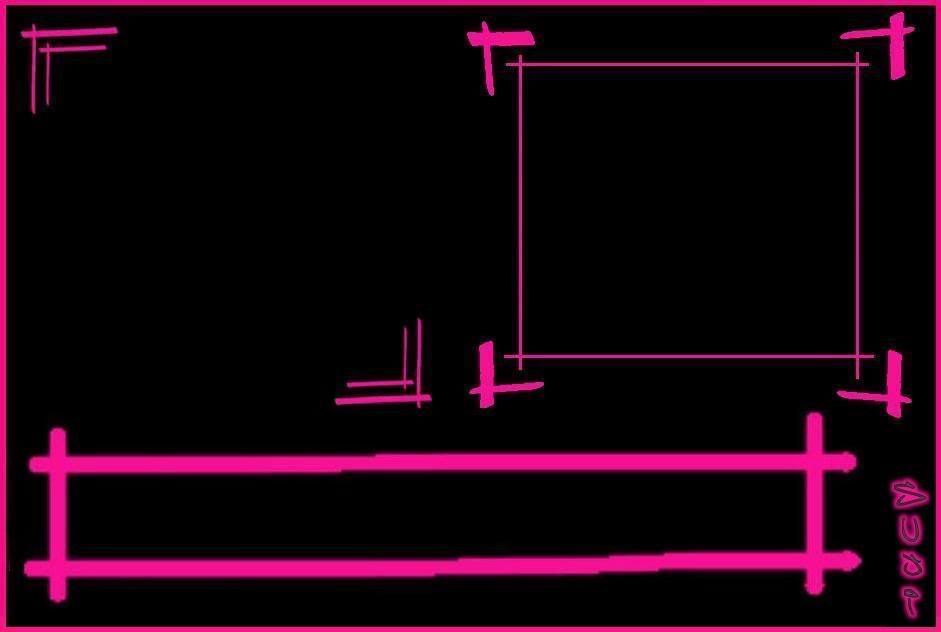 Monday, April 30, 2007

Ok....

So I'm like really bored!! And I came across this site.. which lets you do surveys and all... so i'm going to do some and put down the results... Just for fun k!

Survey 1: What's your porn star name?
Result: My porn star name is 'Spanky Bottoms'.- LOL!!!! No comment...

Survey 2: What Do Guys Think Of Your Hair?
Result: Smart, optimistic, easy going.You're the thinking man's ideal woman - bright, funny, and no drama. - I agree with all but the no drama part.. lol Me? No drama? Soo not true man.

Survey 3: What's Your Inner Gender?
Result: My inner gender is female.. Thank god..

Survey 4: What Kind of Sandwich Are You?
Result: You Are a Grilled Cheese Sandwich. You are a traditional person with very simple tastes.In your opinion, the best things in life are free, easy, and fun.You totally go with the flow. And you enjoy every minute of it! Your best friend: The Peanut Butter and Jelly Sandwich. Your mortal enemy: The Ham Sandwich. - It's sooo sad that i cant eat cheese.... lol

Survey 5: What Tattoo Should You Get?
Result: You Should Get An Asian Inspired Tattoo.. - I'd rather get a flower on my ankle..lol

Survey 6: How Evil Are You?- i really want to know this.. lol
Result: You Are 34% Evil.. A bit of evil lurks in your heart, but you hide it well.In some ways, you are the most dangerous kind of evil. - MUAHAHAHAHHAHAHAHA

Ok.. Stick a fork in me, I'm done..
So i'm bored..
dum-dee-dum-dee-dum...
Ok ok.. I'm serious now..
I'm done..
bye bye
Chocoholic Babe signing off @ Monday, April 30, 2007
Monday, April 23, 2007

For thoes who dont know.. I've been going back to JVS to help out the Indian dance for their Speech Day. Gawd.. I miss performing for speech day.. esp the one when i was in Sec 4. coz I performed with the Indian dance instead of Choir.. What can i say, I love to dance.
So anyhoo, I'm sooooo proud of my students. They were awesome. The crowd went wild when they came on stage, though I cant say the same for any of the other groups. And if you saw them for the full dress rehersal on mon ( speech day was on fri by the way) you will know why i feel sooooooooooo falalalala proud of them.
IN YOUR FACE ZAINAH!
The kids kept on calling me teacher.. lol... so cute. hopefully I'll really get to be a teacher some day.
My sis came down on the day to do the make up for the girls.. while I did the guys. And as always she did a wonderful job!
The girls:
this is nanthini. The motor mouth.
this is alifah. The girl with the moves.
This girl sooooo cute lah. Melissa.
Ishwari. very timid at first. but after awhile she was so funny.
Farah. The girl who knows every indian guy and annoys the crap out of everyone by asking if you know them too..
I did not take any pic of the guys... so sad.. they were all soo cute lah...
The whole group. See the boys all soo cute rite.. all sec 1 except Mukmin.
The group with Mrs Krishnan.. Her 'act cool' pose soo adorable.. lol
Oh and before I forget. If not for shabir pestering me to come down and help I would not have this much fun lah.
Thanks bitch. He has issuse with taking pics on his own.. haiz..
The original bitches. Had soo many wonderful times together. non stop laughter and making fun of tamiyacar and panji. (tamiyacar and panji are Mrs suresh and Miss khatijah)
This is the only picture I manage to take of them onstage. Bloody Mr. Lee block me.. Coz the rest of the dance i was screaming away. And because I was at the back of the hall everyone in the audience kept on turning back to see who was the mad one screaming.. lol
For some reason I just love this picture of me!! lol.. Talk about being vain huh.. lol
ok thats bout it..
p/s: If I spelled any of your names incorrectly,I'm sorry kays..
tata my darlings!
Chocoholic Babe signing off @ Monday, April 23, 2007
Thursday, April 19, 2007

Can everyone just STOP IT with the jokes about me being able to sleep late and not needing to do homework and stuff!!!! It's irritating the SHIT out of me.

JUST BECAUSE I DONT HAVE A SCHOOL TO GO TO DOES NOT MEAN I DONT HAVE THINGS TO DO! I MAY HAVE JOKED ABOUT IT AT TIMES. BUT FOR YOU GUYS TO JOKE ABOUT IT ONCE, IT'S OK. TWICE, FORGIVABLE. BUT MORE THAN THAT AND IT GETS HURTFUL AND ANNOYING. AND FOR YOU GUYS TO GO: 'OH OK, I HAVE TO GO TO SLEEP ALREADY, UNLIKE SOMEONE WHO GETS TO LAZE AROUND THE WHOLE DAY'. IT IS EFFING ANNOYING OK

If you think having nothing to do the whole day for the next few months is SOOO BLOODY great, why dont you try it? I'll be more than happy to take your place and go to school. You guys have no idea how lucky you guys are to be schooling right now. NO EFFING CLUE!!

So the next time you want to say anything to me about being lucky i get to stay at home and not worry bout school: JUST SHUT UP!
Labels: friends who dont get it AT ALL
Chocoholic Babe signing off @ Thursday, April 19, 2007
Tuesday, April 10, 2007

Well, I'm finally back from Malaysia.. FINALLY, I got to see my favourite cousins.. they are sooo grown up considering their age.. And sooo bright.. So impressed with all four of them. I miss them already..Going to be another year before i see them again..

Anyway I'm SO NOT satisfied with the shopping i did/did not do.. lol.. I dont know why.. Did not have the mood AT ALL..

KLCC had the most gorgeous things there.. but i felt soo guilty when i looked at the prices of some of the clothing there... so that was gone.. and when we went to melaka.. All i wanted to do was to poop...( and u may or may not know this but i only ever poop in my house, not even in a hotel) lol So i was not in a very good mood to shop.. lol

so this was what i bought...
1) 1 sports shoe
2) 1 sandal/slipper
3) 2 tops.

and thats it.... thus my darlings I didnt buy back anythings for u.... I is very sorry...

I miss you girlies like hell man!!!!!! dont tell me that movie date will be the last time we meet... i'll track you down and punch your face till ALL your teeth drop!!!!!! MUAHAHAHAHAH
Labels: bad shopping trip, cousin love, girls, miss, poop issues, threat
Chocoholic Babe signing off @ Tuesday, April 10, 2007
Sunday, April 01, 2007

Dum dee dum dee dum......

Have I told you I'm freaking bored... And having mood swings while being at home is not a good combo, let me tell you that. I feel like I'm in Pre-Post-Current-PMS mode. lol.. and it's not fun.. AT ALL.

I'm not having fun because EVERYONE seems so busy ALL the time. It gets abit annoying when I sms people and they dont reply me in like 20 mins. Esp when i need their reply right away. Instead they choose to reply a day later. Which pisses me off even more..

Well looks like we wont get what we wanted..

good bye.
Labels: HATE IT, sms delays
Chocoholic Babe signing off @ Sunday, April 01, 2007
My Profile
Name: sujtha, Suji, nair or kak su to fifi's lil sis! LOL
School: Secondary school student no more baby!
Age: 18 (26-11-89)*hint hint*
Horoscope: Sagi
Likes
Chocolate
Blueberry Cheesecake from coffeebean..can you say oolala..
Pooh
Soft toys
Hot pink
eyeliner
Green!
Nail art
Chunky chains and earrings
Into drum and guiter but dunnoe how to play it myself
R&B
Caps
Reading books
Singing
Dancing! N5!
Theater
Small kids are oh-so-cute!
English
Hates
Techno music!! Yucks.. no offence..
Smokers or the smell of smoke
PeoPLe WhO ALwaYZ tYPe LiKE tHIs
Posers
Anykind of bugs, flies or insects
Those who dont have the guts to face me, thus, talking behind my back
people who try to copy my way of speaking or dressing.. i am watching YOU!
Not fond of cats and dogs.. (long story)
[pet lovers: don't hate me..]
Wishlist
New handphone
The nail art set in IMM
Adidas jacket
Puma bag
More jeans and tops
To get the shades and pumps i want!! LOL!!

Create your own Friend Test here
Past
May 2004
June 2004
August 2004
September 2004
October 2004
November 2004
December 2004
January 2005
February 2005
April 2005
May 2005
June 2005
July 2005
August 2005
September 2005
October 2005
November 2005
December 2005
January 2006
February 2006
March 2006
April 2006
May 2006
June 2006
July 2006
August 2006
September 2006
October 2006
November 2006
December 2006
January 2007
February 2007
March 2007
April 2007
May 2007
June 2007
Credits
Priscilla
Blogger
Photobucket