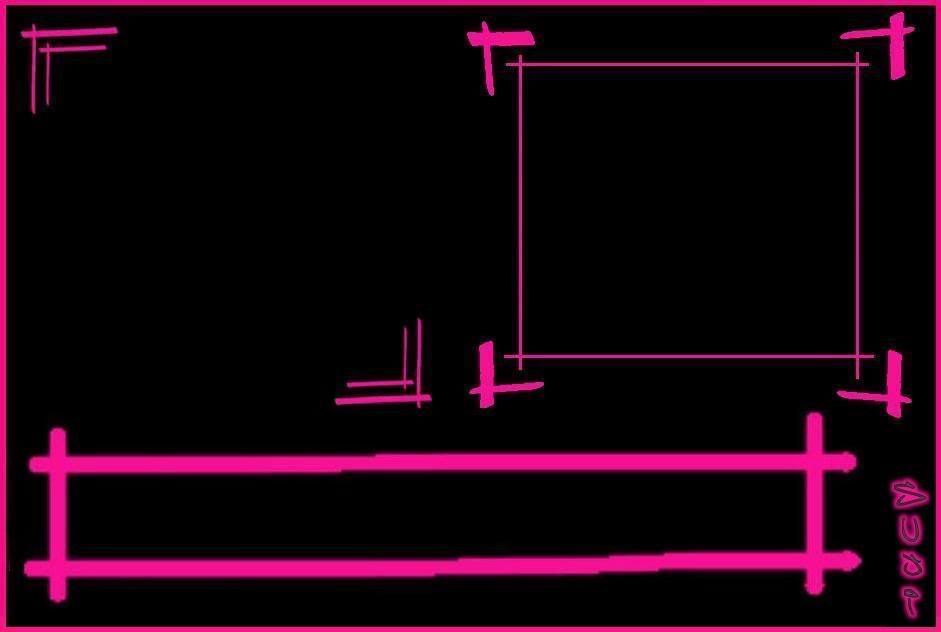 Tuesday, May 31, 2005

I like to Move it Move it.. I like to Move it Move it... We like to? Move It!!!! Physically fit! Physically fit! Physically Physically Physically Fit!!!!!!

oh man!!! Madagascar was sooo funny!! I liked Alex!! he can be sooo stupid sometimes...lol.. he and his inner lion self...bahahahaha.... and the dame penguins!! *you didn't see anything...* laughed my ass off!!!

But there were some malay boys who were soo freakin noisy..i got soo irritatted that i tilt my head back.... and bite there heads off!! *JOKING!!* i juz said "Some people very noisy ar...." a little bit too loud ahhah.... and my sis was all big eyed and hissed "wad ARE u doing??" lol and i juz laughed!!!

all in all Madagacar rocked!!!

till here....
*smile and wave smile and wave..*

ps: the coloured words u will only understand if u have seen the movie!
Chocoholic Babe signing off @ Tuesday, May 31, 2005
Sunday, May 29, 2005

ok so on friday we had our so called.."Be Yourself Day" where we could wear our home clothes and come to school... the four of us(fiza,ty,simi and me) decided to wear the 'harirama harikrishna' shirt... it felt abit weird to wear home clothes to school..

The plan was to meet ty at her bus stop at 6 and then fiza at the school bus stop..but our dear friend ty was still sleeping when i called her at 6!! i thought something was wrong when she did not sms me to ask me to get my ass moving at 5.50am hahaha..

Amazingly she got ready in 10mins and we ran for the bus to meet fiza... met fiza and she was like " ai!! i counted 55 people never wear home clothes already!!how??" lol soo cute lah she... Went inside and saw more people wearing school u..i tell u this people are just plain weird..when they have a chance to wear home clothes to school they don't want.... and when they cannot wear home clothes to school they complain...what the hell lah..

Went to my class and did simi's hair... one by one my classmates started coming in... all wearing sch u... i was like omg! will i be the only one wearing home clothes? thank god cruzz and the guyz wore outside clothes... then later found out that the malay girls also wore home clothes... hahaah



real early in class!!

My whole class started taking out their cam and started clicking away!! ahha i took alot of pics and here are some of them..



shasha and me..isnt she cute?




me and rinah.... cruz at the back..

Love my class... all the jokers and lamers.. 24 hour fun ride!!



the most 'popular' class! 4n3 2005! can u spot me?

after school went to look for the three of them and started to take pic.. then hajaz was walking alonng so we took pics of him with us!! he is just sooo cute! feel like pinching his cheeks!!



the three of us with the cute hajaz! hajaz and me!

We all took like about 30mins to decided where to go.. then decided to go to pioneer mall in some ulu place... the freakin 'mall' is onli 2 story high with onli like 5 or 6 shops... so don't waste your time if u think u can go shopping there...

Was bored during the ride there so took pics of course!! wad else?



me and ty on the bus




all smiles! does my hair look retro to u? that was wad ty said...




pizza and fishball. the twins!! lol




pizza, tairu, biscuit and fishball! awww....




guess which is which.. hey we do stupid things when we are together.. so sue us?!

Went to jp and simi left for home ao me, ty, fiza and cruz went to jp and went into every shop! went to toys'r'us and had soo much fun... even met mrs.bala finding a last min gift for her daughter!! ahahah



being loopy at toys'r'us

oh yar the food ws really nice.. me and ty bought indian rojak!! was really yummy and it was soo filling!!



the leftover of the food..muahahah

fiza and simi bought briyani with this large piece of chinken!!!! i was shocked!! and cruz bought some malay food!! he kept slapin me and ty!! soo irritatting!!



fiza with cruz at the back..




simi with red fingers..

when to 77th street and looked around... saw this cap below quite nice!! also saw this handbag which was sooo cute!! i am soo going to get that bag..once i save up the money lah and also the rayband which was $15!!!



for fun..

After that we walked aroung the place one more time and we headed for home!! was soo sleepy!!
Also got back my report book.. quite disappointed with myself... but i am happy bout my tamil marks! got A2 for tamil!! all in all my best 3 subjects i got 7 not too bad.. but.. i am aiming to get a 5!

ok lah till here!!
love ya..
muackz...
Chocoholic Babe signing off @ Sunday, May 29, 2005
Wednesday, May 18, 2005

Ever felt all empty inside you..
like you don't know who you are..

well.. lately i have been feeling really down... i feel all lonely even though i am surrounded by people the i love... it just feels weird inside... but yet you people see me smiling all the time...
sometimes i just one to go to one side and just breakdown and cry!! what in the world is happening... images of my grandma's funeral are coming back in my dream and i just start crying...

i soooo need to clear my head.. too much is happening around me...

all that aside.... Today marks the end of mid year!! *grins like a mad girl*

went to SIM with my sis and then to westmall library to borrow books for the hollies!! lol
on the way home went to buy roti boi *yums after soo long..emmmm* and my apple aloe..hahah
came home and watched "santa claus" and then went for a run-cum-brisk walk...lol
feeling soo sleepy and tired..my head and neck is bloody killing me.....
ARRRRRRGGGHHHHHH!!!!!!!!

k wadava gonna stop here....

tomm no school..i feel like going out with fifi they all..call me k....

muackzz...
Chocoholic Babe signing off @ Wednesday, May 18, 2005
Friday, May 13, 2005

Went to school onli to find out that krishnan's dad got hanged today at 6 am... he did not come to school..... really sorry for u.. we tried our best but it was all in fates hand...
we will all be here for u....

have been busy with my exams.. all has been ok... but my chem was hard.... another 2 moer papers and its over!!!!!!!!!!!! well for now anyways....lol

oh and yar i got a new hp..7260...and i love the cam!! lol cruz has his eyes on it...lol...soo scary..hahahah

*to krishnan and ur twin bro..its not the end of the road.. it is only now that you have to pick up the pieces and move on...
Chocoholic Babe signing off @ Friday, May 13, 2005
My Profile
Name: sujtha, Suji, nair or kak su to fifi's lil sis! LOL
School: Secondary school student no more baby!
Age: 18 (26-11-89)*hint hint*
Horoscope: Sagi
Likes
Chocolate
Blueberry Cheesecake from coffeebean..can you say oolala..
Pooh
Soft toys
Hot pink
eyeliner
Green!
Nail art
Chunky chains and earrings
Into drum and guiter but dunnoe how to play it myself
R&B
Caps
Reading books
Singing
Dancing! N5!
Theater
Small kids are oh-so-cute!
English
Hates
Techno music!! Yucks.. no offence..
Smokers or the smell of smoke
PeoPLe WhO ALwaYZ tYPe LiKE tHIs
Posers
Anykind of bugs, flies or insects
Those who dont have the guts to face me, thus, talking behind my back
people who try to copy my way of speaking or dressing.. i am watching YOU!
Not fond of cats and dogs.. (long story)
[pet lovers: don't hate me..]
Wishlist
New handphone
The nail art set in IMM
Adidas jacket
Puma bag
More jeans and tops
To get the shades and pumps i want!! LOL!!

Create your own Friend Test here
Past
May 2004
June 2004
August 2004
September 2004
October 2004
November 2004
December 2004
January 2005
February 2005
April 2005
May 2005
June 2005
July 2005
August 2005
September 2005
October 2005
November 2005
December 2005
January 2006
February 2006
March 2006
April 2006
May 2006
June 2006
July 2006
August 2006
September 2006
October 2006
November 2006
December 2006
January 2007
February 2007
March 2007
April 2007
May 2007
June 2007
Credits
Priscilla
Blogger
Photobucket