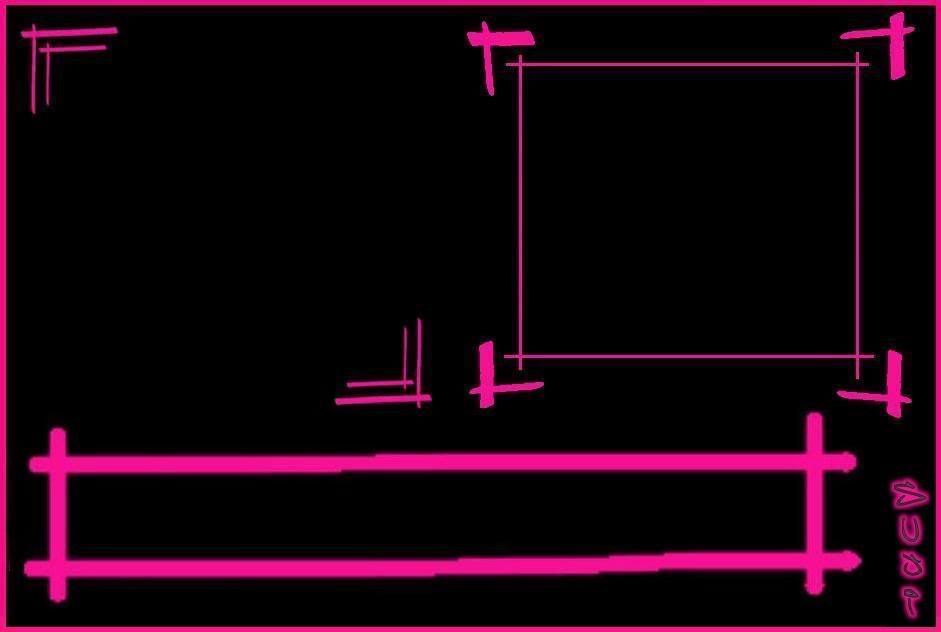 Thursday, December 23, 2004

hey...

am soo bored... juz rot.. rot..rotting at home... its soo chilly now.. hope it rains later!!

going to malacca cum seramban tomolo.. and no one has packed yet.. not soo bad lah coz will only be leaving around 1 plus.. coz my bro has got this christmas party thingy at work..

you know the one thing i seriously hate bout the trip on the way to malacca is when we stop at the stop over to have a break or sumthing... is all the bloody files flying here and there....its soo gross...the sink is like covered with them.. and those who know me will know that i hate any insects be it a flying or non flying one.. ok lah i am talking rubbish coz i am too bored.. and coz of my boredomness..(is that even a word??) i totally forgot bout the bachelor....can u imagine that he forgot the girls name..after the rose giving...

k bye..
tata

Chocoholic Babe signing off @ Thursday, December 23, 2004
Monday, December 20, 2004

some people juz dun get it do they?? they juz dun get the hint that we dun want to be wif them?? like do we always need to follow behind their bloody asses?? we are not your dogs!! we can do or go wherever we want and we dun have or need to report to you and tell u everything..

ok wadava.. wash my hands on them.. they will never change... and i can't make them change..

ok back to today... woke up at 7 sharp.. thought of going back to sleep but changed my mind and draged my ass off to the toilet.. lucky thing that i did wad i did coz if not my bro would have gone in and i would be late..so i took my own sweet time juz to piss my bro off a lil' *evil grins* but when i came out.. GUESS WAD?!? my bro was sleeping again..( who ask u to use the com til 1 or 2 am??)

ok anyways... went to school for SC camp (got to know that i am the class IC for 1N1) meeting we were having our ice-breakers tryout and also to learn the mass dance which will be the song 5!6!7!8! and superstar... fifah was like soo enthu bout the dance.... hahaah

the games were the usual ones.. and the dance was realli fun...can remember everything of 5!6!7!8!.. but forgotten some well..most of the steps for super star...

got to think of backup cheers and campfire item for the class... but i will leave the campfire item to my two junioirs.. i will do the cheers.. thinking of doing the ET cheer for them.... hmm... wadava shall think bout it later at night...

went to jp after that to eat, buy my pencil box and find for fifah white heel shoes...went wif fifi and rinah.. went to eat at mac..the whole time we were at jp we kept laughing...weird..

k la bought the BIG pencil box for $9.90.. with all its strips and stuff... ok la nice.. rinah's going to buy one in blue stripes ..mine is brown.. then went to return books and we walked around the mall to look for fifi's shoes... then we were at bread talk there when fifi said we should take 99.. she said the bus stop wqas at the other side which was near.... she cheated my feelings.. coz the stupid bus stop was at the old boonlay garden pri the turning.. i was like wad... it was sooo bloody hot and my legs were starting to hurt coz of the dance.. (its always like that.. dun ask y)..

then at the bus stop there were these india guys who were standing infront of us (we were sitting) and one of the guys was like scratching his butt!! talk bout GROSS!! he was doing it for a good 5 mins...me and fifi were like laughing like mad...

thank god the bus came...bought bubble tea for all at home and now here i am, legs hurting like shit typing this...

ttfn...
see ya

p.s// HAPPY BRITHDAY TO DHARSHINI!!!!

Chocoholic Babe signing off @ Monday, December 20, 2004
Thursday, December 16, 2004

SO BORED I THINK I MIGHT JUZ CRY....FEEL SOOO LONELY RITE NOW.. NO ONE'S HOME.. MUM'S SLEEPING..IT'S RAINING.. ALL THE WINDOWS ARE CLOSED AND I FEEL LIKE I'M SUFFOCATING

I SERIOUSLY NEED TO GET OUT OF MY HOUSE OR I WILL GO INSANE! I TELL U!!!

PEOPLE SAE THAT HOLLIES ARE FUN, U GET TO GO OUT AND DO THINGS U WERE NOT ABLE TO DO.. HAIZ... WELL HOLLIES ARE NOT FUN!! I DUN GET TO GO OUT!! I HATE IT.. U MAY SAY " WHY U COMPLAINING..GO OUT LAH!! NO ONE STOPPING U!!"
WELL.. ITS NO FUN GOING ALONE RITE.. WHENEVER I AM FREE THEY ARE NOT WHENEVER THEY ARE FREE I AM NOT...

SOME PEOPLE ARE HAVING FUN IN THAI AND CHINA AND WAD NOT.. AND WHERE AM I GOING?? TO MALAKA..TO FREAKIN' MALAKA!!

I MEAN.. WE HAVE BEEN GOING THERE FOR THE X'MAS HOLLIES EVER SINCE I WAS 6..EVERY YEAR IT IS THE SAME PLACE, SAME RESTAURANT, SAME SHOPPING CENTER AND THE SAME BLOODY HOTEL WHICH BREAKFAST IS NOT VERY NICE!!

I HAV MERMORIZED THAT PLACE TIL' I HAVE TO GIVE DIRECTIONS TO MY DAD TO FIND THE HOTEL.. I AM SOO BORED OF MALAKA!!!!!!!!!!!!!

AND MALAKA DURING X'MAS IS SOO SUPER OOLU... ALL THE SHOPS ARE CLOSED..IT IS SOOOO QUITE..NOT FUN AT ALL..

THE ONLY GOOD THING BOUT MALAKA IS THE CHEAP SHOES AND CLOTHES.. I DUN CARE.. THIS YEAR I AM GOING TO BUY ALL THE THINGS I WANT..NO MORE HOLDING BACK!! MUAHAHAHAHAHAHAAH!!!!!!

PHEW..THAT WENT WELL.....STILL BORED THOUGH...

SEE YA....

P.S// HOPEFULLY I DUN MURDER MYSELF WITH ALL THE BOREDOM....



Chocoholic Babe signing off @ Thursday, December 16, 2004
Monday, December 13, 2004

got this from a bulletin on frinedster.... juz copied and pasted my month..come on..lets see if wad it says is true...

NOVEMBER:
Has a lot of ideas. ==> this i agree with, even though i dun voice out my ideas that much..hehehe
Difficult to fathom. ==> could be..??
Thinks forward. ==> on certain occasions..
Uniqueand brilliant. ==> ??really?
Extraordinary ideas. ==> will tell u when i get one..
Sharp thinking. ==> not soo true..
Fine and strongclairvoyance. ==> huh?? dun even was ' strongclairvoyance' is...
Can become good doctors. ==> hehe..i dun think so *girl who cries when sees a needle here*
Dynamic in personality. ==> true.. ahahha
Secretive. ==> sooooo true..
Inquisitive. == > quite true..
Knows how to dig secrets. ==> hahah only if i really want to know something..
Always thinking. ==> yes!
Less talkative but amiable. ==> so not true.. my friends always have to shut me up..
Brave and generous. ==> not brave but am generous..
Patient. ==> almost too patient
Stubborn and hard-hearted. ==> toooo tooo ture about the stubborn part.muahahahaha
If there is a will, there is a way. ==> i dun noe...
Determined. ==> only when i am really into it..
Never give up. ==> same as the adove
Hardly becomes angry unless provoked. ==> true. it happens all the time..
Loves to be alone. ==> how true.. juz leave my whit a book and i am all smiles :)
Thinks differently from others. ==> can sae so..
Sharp-minded. ==> so-so lah
Motivates oneself. ==> motivates others yes..motivates me no...
Does not appreciates praises. ==> hahahah ashamed to sae that it is not true hahhaah..
High-spirited. ==> unless i am really not in the mood..
Well-built and tough. ==> well built and round is more like it...
Deep love and emotions. ==> i do have a lot of emotions..
Romantic. ==> ?? me?? romantic??
Uncertain in relationships. ==> will tell u when it happens...
Homely. ==> yes! so! so! true!
Hardworking. ==> haha not so lah..
High abilities. ==> ???
Trustworthy. ==> that u can bet on it
Honest and keeps secrets. ==> soo good at it...
Not able to control emotions. ==> yes.. i cry at the slightest of things..
Unpredictable. ==> yes i can be really sad one moment and the next i am laughing like an idoit..

so u see not everything is true...... and this entry also shows how boring and dull my life is....
haahahahha

see ya..

Chocoholic Babe signing off @ Monday, December 13, 2004
Thursday, December 09, 2004

something really stupid with a capital S happened to me juz now....

ok so i went to je libary at around 1.30 for a com meeting with hazel, kah soon, lili'(suhaili), fifi, rinah, fang and dama..... it was bout the year end party....

after that i went to borrow four books lah.... ok then afterwards i went to school to buy my books.... pris came while i was paying for my books... so while she was buying hers, i decided to put some of the books in my bag so, i took out my story books and put it on the chair... then i put two in the front zipper and the other two in the main zipper....and went home wif pris....

then juz now at home when i opened up the main zipper to take out the school and story books, i realized that i only had two story books...so i checked the palstic bag...it wasnt there!!!i was like OH MY GOD!! I AM SOOOO DEAD!!!WHERE IS MY BOOKS? my mom looked all wide eyed at me and said" ar!! gone lah!! now u see must pay for the books...faster u better go back to school and take.." so i zoomed to my room and put my jeans back on.... i was about to leave when my sis asked me to call the school...so i called.. mdm sara picked up and she said she would go and check....

she came back and said " err..it is not there..i looked everywhere and even asked the bookshop lady...its not there anymore.." then my sis"oooo u are soo dead" then suddenly i started laughing...y u may ask?? coz that was when i remembered that i kept the other two books in the front zipper!!! and when i opened the front zipper.. there it was..rite infront of me..my two bloody books...

so this incident just proves that i really suffer from SHORT-TERM-MEMORY!!!

Chocoholic Babe signing off @ Thursday, December 09, 2004
Monday, December 06, 2004

okay....it has been a really long time since i have blogged... well thats coz nothing has been happening... everyday it's been dull..DULL..DULL!!! nothing has happend...

26 november..

well we let me think...ohh ok....on my birthdae, my sis took me to marche to have a birthday treat... i had this ham&cheese thingy which remindered me of thosia .. we also had to go to boarders to buy my niece a gift..coz she was celebrating her birthday on the same day..( her birthday is 1 dae before mine) she was having a chalet party at some oolu place...

hee hee...this niece of mine can be quite annoying...always with that bored expression on her face and her books...it gets on my nerve sometimes.. hahahah.. so we whet to the chalet at bout 9 plus..whahah i was not surprise that my cousins did not know that it was my birthday...well we did the eating and talking.......

then me, my sis and my bro wanted to watch survivor so we switched on the tv....i was getting bumped out by the moment..coz it was MY birthday it was going to be 12 soon and i have not even cut my cake..and i am stucked in the so called "chalet birthday party" that was soo death...

i think my sis read my thoughts and once survivor ended, my sis said we should be heading home...hahaah

we managed to reach home before 12 and i ened up cutting my birthday cake after all....hahahah

1 december..

this was the day me and the fruities went for jalan-raye... well initially...we had a plan to meet up at a point...but due to me being me..that is to be late..the plan was changed.... hahaha...so i met fifi, ida and rinah at the je inter-change..to top up our card..and ivy, teo, yeeling and den met at jp and took the 157 bus to dama's house while we took 66 there...

we reached dama's house at around 11.30 and we crapped till who-knows-how-long.... then we went to..errmm...oh yar..to rinah's house..den to fif's house..den to sha's house and finally to kanitar's house...

our jalan ended at aroung 5 plus.....me, den, yeeling, fifi, ida and rinah went to watch the BRIDE AND PREJUDICE.. when i told this to my bro he said i wont be able to understand the story.. but i totally understand the story..and it was god dame funny!!!! if there was a VCD i sure but it man...it was like a hindi movie only they were speaking english.....

after that we all rushed home to see the results for Singapore idol!! and taufik won!!!!! finally some justice.. the real talent won..but i still think that olinda should have won!!!! she is my singapore idol.....

anyway..this was the two major things that happen.....

the fruities are thinking of celebrating for the people whose brthday falls on nov and dec coz we did not hold any party for them.... we were thinking to have a bbq on the 20th @ east coast park... ivy suggested to invite the parents along, so that they can get to know each other and also get to see their child's friends....but we thought it was not a good idea coz some of outr parents still had to work... they are still planning so nothing is confirm..... i reallty wish it is confirmed and i hope my mom we allow if i ask her....* cross fingers*

america's next top model is on....

ciao!!

Chocoholic Babe signing off @ Monday, December 06, 2004
My Profile
Name: sujtha, Suji, nair or kak su to fifi's lil sis! LOL
School: Secondary school student no more baby!
Age: 18 (26-11-89)*hint hint*
Horoscope: Sagi
Likes
Chocolate
Blueberry Cheesecake from coffeebean..can you say oolala..
Pooh
Soft toys
Hot pink
eyeliner
Green!
Nail art
Chunky chains and earrings
Into drum and guiter but dunnoe how to play it myself
R&B
Caps
Reading books
Singing
Dancing! N5!
Theater
Small kids are oh-so-cute!
English
Hates
Techno music!! Yucks.. no offence..
Smokers or the smell of smoke
PeoPLe WhO ALwaYZ tYPe LiKE tHIs
Posers
Anykind of bugs, flies or insects
Those who dont have the guts to face me, thus, talking behind my back
people who try to copy my way of speaking or dressing.. i am watching YOU!
Not fond of cats and dogs.. (long story)
[pet lovers: don't hate me..]
Wishlist
New handphone
The nail art set in IMM
Adidas jacket
Puma bag
More jeans and tops
To get the shades and pumps i want!! LOL!!

Create your own Friend Test here
Past
May 2004
June 2004
August 2004
September 2004
October 2004
November 2004
December 2004
January 2005
February 2005
April 2005
May 2005
June 2005
July 2005
August 2005
September 2005
October 2005
November 2005
December 2005
January 2006
February 2006
March 2006
April 2006
May 2006
June 2006
July 2006
August 2006
September 2006
October 2006
November 2006
December 2006
January 2007
February 2007
March 2007
April 2007
May 2007
June 2007
Credits
Priscilla
Blogger
Photobucket