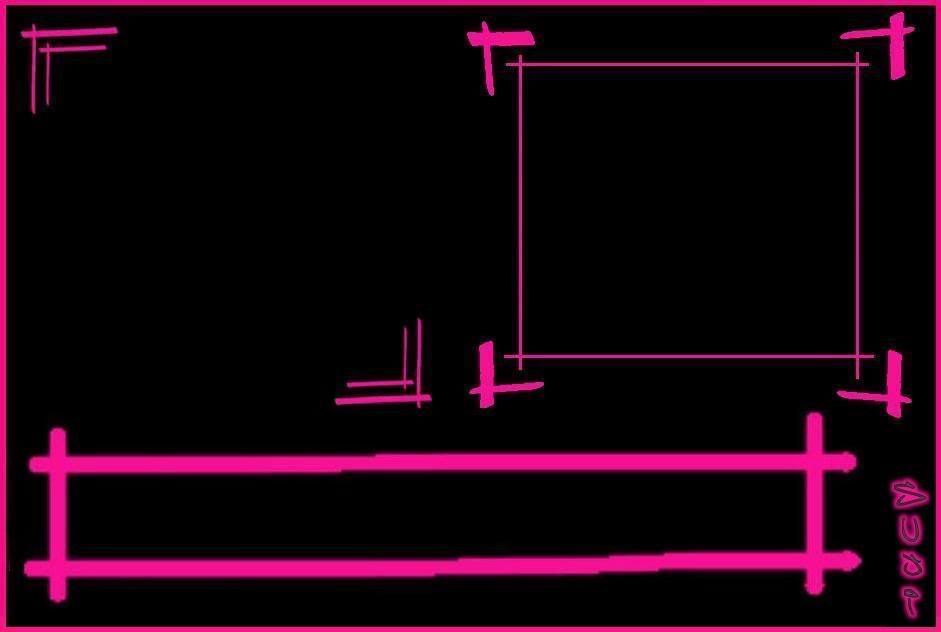 Friday, April 29, 2005

As you may ALL know today was speech day..

*arrrr this big flying thingy is near the keyboard..* lol

the whole day i was in air-con rooms.. first two periods i had home econs in the com lab.. next two periods was PE, but i did not go for PE so i stayed in the lab... the recess and free period was in the libary...

then at 11.30 we went to take tyra's pic form the shop.. and we were looking at it while walking... and some freaky chinese ladies who were walikng by just stood beside us and began looking at the pics and telling to her friends that we look nice in the pic.. i was like "oookayy....thanks for the comp..but it was abit freaky.." haahah

then went home took a nice bath..then went to but tairu and peach for the lassi... called tyra to board the bus and she said ok... but.. when the bus reached her stop, the pandi was not there..only when the bus left did i see her coming out of the lift..hahaah

so asked her to catch the next bus and meet me at the school bus stop.. we reache school onli to find out mrs krishnan was not there...sara and deen were not there also... and our costumes were in the room which was bloody locked...

finally deen and sara came and deen blame me fo rcutting layerd cause it was very diff to tie my hair into a bun lol... he had to use like 18 or 19 pins to keep my hair into a bun lol.. then we went to change and wat-so-ever... then i did the foundation for fiza and tyra..and tyra did mine..thank god for that.. if not i would have look like an orange if sara did the make up for me..lol!!

the nose thingy hurt like shit again...... this time was ready to strangle deen...!!!
the funny was.. i did not fel and thing before the performance..it was juz like another rehersal to me.. i did not feel nervouse like the last full dress rehersal...

we did with all our heart and we gave the dance our full impact!! WOOSH!! i tell u..it was soo nice!! but abit off at the ending coz the stupid AVA went to lower down the vol...stupid rite......

was shouting like a crazy person after the whole thing..lol.. took alot of pic with fiza, tyra, simi, burr, cruz,riri,farian, VP, mrs philip, miss chew, miss chua and mrs krishnan..... lol...

finally cruz agreed to take pics!! yay he wont get angry anymore!!!!!

then went to eat and came home.. feeling soo tired and sleepy...

had a long cold bath..take out all the makeup and glitter from my hair and here i am typing away....

feeling reallly sleepy rite now.... wanna go sleep..
daddy promised me a massage when he gets back home..i really need a back rub..its soo stiff...
lol

will stop here..
p.s/ pics will be uploaded soon lazy to put up the pics now..
lol....
Chocoholic Babe signing off @ Friday, April 29, 2005


Today is de day.. speech day....ARRRRrr..

today is also the day my sis has her exam....Muahahahahah wish u all the best... and DO NOT drink any more RED BULL!!!!

not going to make mango lassi..boohoo..BUT.. peach lassi..HERE I COME!! haahahaha

feeling soo tired..in com lab rite now was here for F&N and i skipped PE...lol
the burr and and tyra with me..along with some other retards..

came to school with my cam only to find out thta it was low in batt.. how smart rite..I KNOW!!

so later have to go back and charge the dame batt..

coming back with pink shirt juz to piss burr off lol..

k lah gtg..
and i doo know that this whole entry is just plain rubbish..
so sue me i am bored......

take care
love yall..
Chocoholic Babe signing off @ Friday, April 29, 2005
Wednesday, April 27, 2005

This week has just been plain tiring!!!!

last week on friday had the full dress rehersal for speech day... WAH..i tell u.. i looked dame Oooruu man..... CANNOT TAKE IT...lol!!
ArrRRRrr had the nose thingy which was freakin pain!!!! was holding Din by his hands and shirt when he was pressing that piece of pain on my nose....and he still went on to flick the dangly thing...he is just soo irritatting!!! but i got to say i liked the chocker!!! lol

i had like 1 cm of foundation on my face.. I felt like a freakin ORANGE lol!!

The dance in whole was soo good!! u can feel that the indain dance had alot of impact.... wad mrs alfred said was true "indian dancer can only have full impact when we wear the costume" HOW SO TRUE!! lol

ok anyways... went home wearing the costume coz i called dad to pick me up and dropped tyra along the way...

then on mon had cookout... was laughing my ass off coz of tyra...tuna quiche without the tuna anoyone?? haahhahah sorry ty..but its juz soo funny!!!

i made mango lassi,
raita,
chicken keema
kesari
and chappati.

the mango lassi was heaven!! sooo yummy gonna make a batch of it for the indian dancers on fri...
the kesari, cruz said it taste like the temple's one...lol
raita did not even want to taste it...
potato for the keema was too big and not cooked and i forgot to put salt in it and the dish had not freaking taste at all... lol

then todae we had dance pract... well not really... hehe!! we just sat tgt and just crapped around... listening to songs all... making fun of each other all.... sara and Din included (instructors) they were like laughing at each other and dame koo koo maen!!
we even played musical chair...sara was the first to go out..then simi..then din..then tyra...then cruz and i wa the winner!! hahaha ( yar lah i know its childish and all but hey..you dont get to be like this all the time..)

we made sara and din dance for us....took many pics of them...even one with them riding on their oh-so-yummy bike!! woosh!!

now feeling really tired..... back, neck, shoulder and feet really pain....anyone wanna give me a massage feel free to do so....

woohoo!! friday get to go home at 11.30..can nicely take a long bath, soo going to wear home clothes and going back to school.. go school nicely make one big jug of lassi for all my darls and nicely get dress and let din do my face...

now how fun is that....hmmm

after speech day no more hanky panky....(that sounded hmm)

time to get my ass down to the books.... going to get A1 for my english, f&n.. and AN A2 for phy/chem....

*cross finger please!*

ps/ still thinking bout that freaking hot pink beaded chain!!!!!!!!!!!! lol tell me if u see it and if it is below 15 bucks....
Chocoholic Babe signing off @ Wednesday, April 27, 2005
Wednesday, April 13, 2005

day three of not eating chocos...hehehe..

today i was abit spaced out in school... i was like tearing pieces of paper and staring into space... all my classmates were like " ai suji!! why u soo sad?? tell me leh?? u look soo worried something must be disturbing u..."

was soo sleepy summore.. i put my head on my hand on rinah's chair to shut my eyes for awhile during the change over period... when i was just bout to sleep..our CRUZ nicely pull my hand back!! and i was like what the hell just happened?? i was soo blur a like 2 minutes.. he was like "sorry suji!! i dunnoe u were sleepin..thought u were juz resting ur head..' (he always does this trick on me...idiot... "i was like huh?? what?? huh??" all the time... till rinah explained to me then i realized wad actually happened...lol

after school had dance pract... DIN came!! yay!! hahah.... we practice the dance for like five times then tyra and i were crapping with din.... we disturbing each other..sooo fun lah....
then around 4 burr asked us to go down to the hall for finale pract... reaced the hall then zinah was all " okay when all the indian dance members are ready..they will perform for us on stage.." i was like SHIT... all the other groups were there....and when we went on stage the choir was like shouting my name all.. i was laughing all through out the dance....lol

then after that we had the finale pract.... finish the whole bloody song..finally....
if i ever here the "circle of life" song again i will kill that person who played it...

my feet is in pain now..... any one wanna give me a foot massage?? dame...

Rabbit is such a b***h lah...she went to like complain bout pizza and now she is all "oh i never say anthing.. i was there..." tell u.. give her one slap.... wanna copy other ppl's style onli.... one they must really blanket her... along with Miss Laugh-Alot...

k lah i wanna go sleep.. so i wont be too dead tomolo....
haiz still got afternoon class tomolo...dammit la...... the teacher is such a pain in the rear end lah...

good nite
love ya
take care
muackzz...
Chocoholic Babe signing off @ Wednesday, April 13, 2005
Tuesday, April 12, 2005

ok so todae woke up and was greeted by the bloody flu... thank u very much..

was sneezing all the way to school..i think tyra was a bit annoyed coz i was sneezing all the way as we walked to school....soorieee.... *gives u that innocent face*

what did we do in school ar.. oh yar todae was mrs philips b'day!!! HAPPY BIRTHDAY MY SWEET TEACHER!!!!

simi looked better todae... thank god....

had assembly today and it was the contemparory dance thingy by local dancers... was really nice..

then had maths test i think i can pass... onli think......lol..

todae got doled and sujied alot by the five bloody pandis sitting behind me aka spidy, cruz, riri, ivan and iz....

i dun understand what sick fun they get out of pulling my rubber band and playing with my hair...hmmm..and in the middle of lessons summore..total kukus man

oh and thanks a million to my spidy for the graffiti!! simply love it!!! *muackz* to u!!

then had lee for geo...juz copied tons of notes down......

then went to meeting place a.k.a f&n room.. to get scolding..coz oh so clever cruz canceled to practice and we went out... but the instructor never come.. and she went on yakking bout responsibility and what not.. then we went to practice from 3.30 to 4.30...

was late for tamil class...then juz did the paper... and shoot of the je...

juz took a pic of myself in two buns and my hair band..coz tyra wanted to see it... ahahaha....

looked toopid but for tyra it was "cute"...hmm...

oh btw...u know i keep on telling i hate pink......well now i am into hot pink and apple green...

tyra sis-in-law's grandfather passed away juz now.. soo sad.. got me thinking bout my late grandma....

yay tomolo got dance!!! but DIN wont come anymore...coz the school was like "oh we r onli paying for one person to come so onli one!!" piece of shits... no more fun!!!

anyhoo....yes i am still thinking bout the hot pink beads!!!!!!!!!!!!!!
driving me crazy...
aww tyra's offline...

have been dancing the speech day song over and over again... i'm lovin' it!!

ok lah
wanna go bye for now..
take care..
muackz..
love ya...
Chocoholic Babe signing off @ Tuesday, April 12, 2005
Monday, April 11, 2005

on thur went out to eat at bugis after sports day..but i sooo had to go thread my eyebrows first.. so went to clementi to do my brows and then went to bugis.. tyra and i went to bugis village coz she wanted to buy her bag....

while waking pass the shops.. i saw this shop which had this long hot pink round beads necklace which was soo super NICE!! i tell u.... guess how much it was... OH COME ON give it a guess....

a FREAKIN 22 bucks!!!!!! i was like "oh ok thank you" runs far away from the shop..

i ahve been thinking of that chain from thru..i even went to m'sia to find the beads but nooo luck wadsoever...........

so if anyone happen to see that necklace thingy feel free to tell me..better yet buy it for me...hahaahaa

then to day went to JP with tyra, fiza, cruz, burr and ivan.... was irritatted lah coz i had like nana $$, and i could not buy anything over there.....

did not even have the mood to look aroung to find the necklance at the 3rd floor...

oh yar i am trying to stop myself from eating chocoies for 2 week!! crazy..i know.. with me being the chocoholic i am... but yar i want to try it.... i resisted choco juz now when both fiza and tyra was eating chocos infront of my face... that two pandi's.......

i simply love the song piece for speech day.. its the song piece from 'taal'.. the steps also very cute!!

ok lah thats all....

ps:/ dun forget bout the necklace!!!!

write soon tata..
love ya
muackz.
suji!
Chocoholic Babe signing off @ Monday, April 11, 2005
Sunday, April 03, 2005

WOAH!! it has really been a long long time since i have blogged.. wad like for bout 1 month plus...

well decided that i wanted to blog again.... so YAY for me...

went to watch Miss Congeniality 2 yesterday wif my sis, bro and his friends at great world city..
quite nice but not as funny as the frist one though..(they are showing the first on ch5 today by the way)

also bought two tops.. one from this american brand shop and another from zara...muahahaha..

tyra is soo gonna scream when she sees' it.. haha

anyway... after that we all when to heeren to eat at marche... had yummy fish and chips!!!

soo wad has been happening in school lately:

- i have started on my coursework..
- sports day is coming and i am the bloody "cheerleader" for the bloody green house...but am soo going to jump houses....
- speech day is coming..and the indian dance have not completed to song yet..(a song piece from taal)
- mid year is around the coner..need to start sitting my as down on the chair and start studying..
- syf for choir is tommorow..and i still have not thread my brows yet!!
- dance comp is postponed AGAIN!! think it will keep on post poning till diwali lah.. so i dun give a dame..
- i find the CME project USELESS AND DUMP!!! we have to teach the class bout a topic and mine is national sercurity.......
- the choir has to do punishment... run 5 rounds around the school every wednesday for 4 weeks... (think of it as a weight loss prog..)
- i am starting to get the hang of maths eccept for topic on bearings....
- english oral is on friday i think....

and i think there is more..but the short-term memory thingy is kicking in again.....

will try to blog constanly.... if i don't sooo wad?? its my blog anyways!!

hahahahah
till then take care

suji..
Chocoholic Babe signing off @ Sunday, April 03, 2005
My Profile
Name: sujtha, Suji, nair or kak su to fifi's lil sis! LOL
School: Secondary school student no more baby!
Age: 18 (26-11-89)*hint hint*
Horoscope: Sagi
Likes
Chocolate
Blueberry Cheesecake from coffeebean..can you say oolala..
Pooh
Soft toys
Hot pink
eyeliner
Green!
Nail art
Chunky chains and earrings
Into drum and guiter but dunnoe how to play it myself
R&B
Caps
Reading books
Singing
Dancing! N5!
Theater
Small kids are oh-so-cute!
English
Hates
Techno music!! Yucks.. no offence..
Smokers or the smell of smoke
PeoPLe WhO ALwaYZ tYPe LiKE tHIs
Posers
Anykind of bugs, flies or insects
Those who dont have the guts to face me, thus, talking behind my back
people who try to copy my way of speaking or dressing.. i am watching YOU!
Not fond of cats and dogs.. (long story)
[pet lovers: don't hate me..]
Wishlist
New handphone
The nail art set in IMM
Adidas jacket
Puma bag
More jeans and tops
To get the shades and pumps i want!! LOL!!

Create your own Friend Test here
Past
May 2004
June 2004
August 2004
September 2004
October 2004
November 2004
December 2004
January 2005
February 2005
April 2005
May 2005
June 2005
July 2005
August 2005
September 2005
October 2005
November 2005
December 2005
January 2006
February 2006
March 2006
April 2006
May 2006
June 2006
July 2006
August 2006
September 2006
October 2006
November 2006
December 2006
January 2007
February 2007
March 2007
April 2007
May 2007
June 2007
Credits
Priscilla
Blogger
Photobucket